Live.
Digital.
Omni­chan­nel.
We are a premium event planning agency and consultancy. We provide top-notch conception, planning, implementation, and evaluation services.
Events of the future will still take place in-person, be held in hybrid form, or go fully digital. No matter the format, we as a full-service provider will find the best approach for our clients. Always with quantifiable results.
We live in-person, think digital, & operate omNICHANNEL!
services
Interest or questions?
Mrd. total Event-PR-Reach
Cases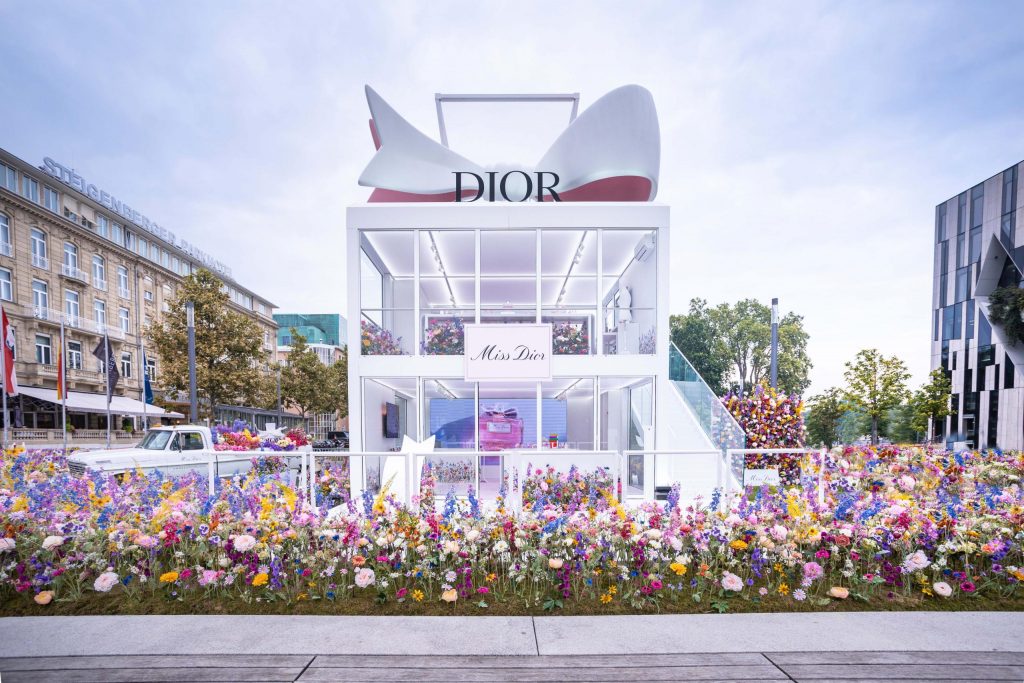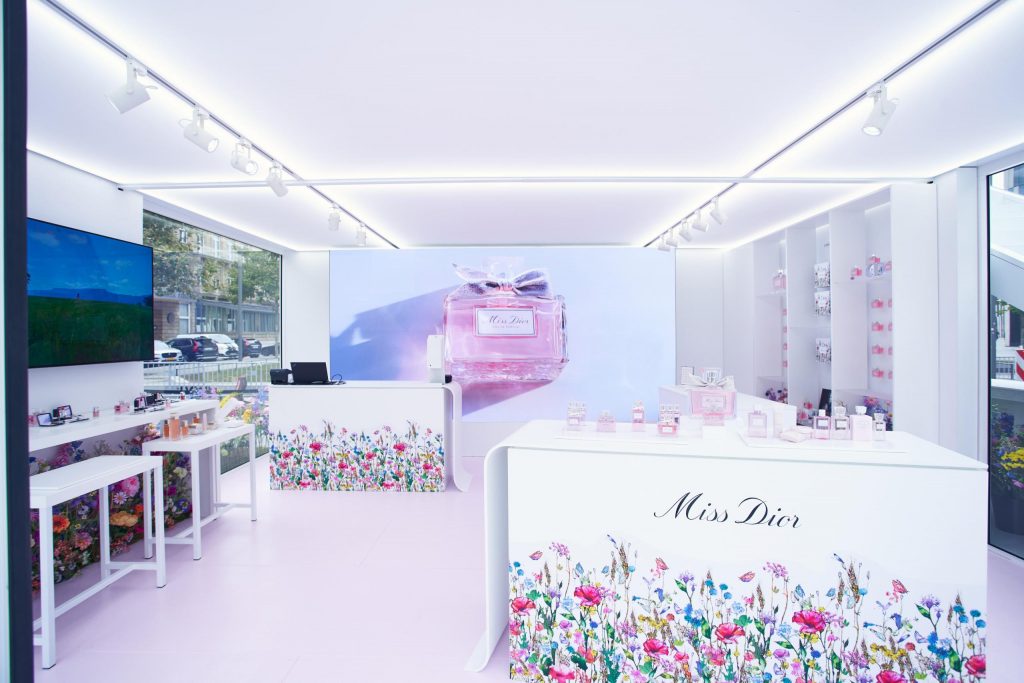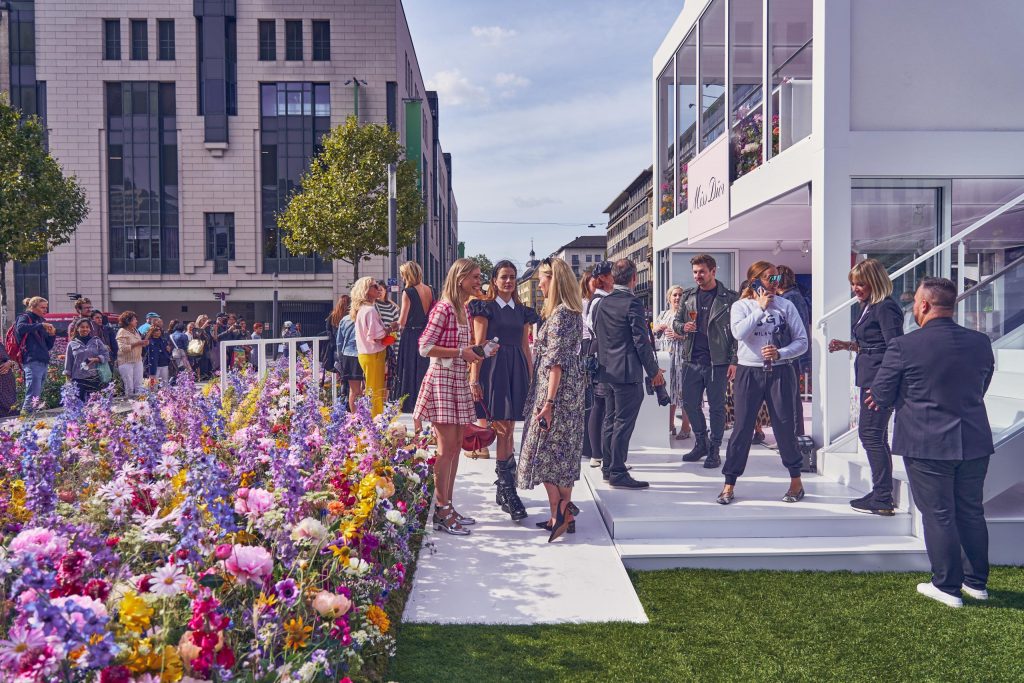 Pop-Up Store & Live-Consumer-Activation
LVMH / DIOR
Challenge
The new release of world-renowned signature fragrance Miss Dior must be stylishly and captivatingly presented to achieve the maximum range of influence. The campaign aimed to inform VIPs, consumers, distribution partners, and the greater public through all available channels – in the most emotional way possible.
Approach
A pop-up store in the middle of the Kö, Düsseldorf's luxury shopping street. A multitude of events held there and in the surrounding area. Influencers, VIPs, press, distribution partners, customers – everyone experiences, at various different times, the messages and characteristics of the brand that mean the most to them. Consumers can book their exclusive fragrance experience online over the course of almost three weeks and immerse themselves deep in the world of Maison Dior. A true omnichannel project that, in the pandemic era, captivates and impresses the trade press, popular media, and social media. A sophisticated celebrity event strategy with top names, some of which have never made an appearance in Germany, capture the interest of TV and print media.
Results
Outstanding influence in all media. Within the campaign time frame, nearly every consumer interested in fashion and fragrances had heard of the project and seen it. The new fragrance quickly sells out thanks to the sales. It doesn't get better than that.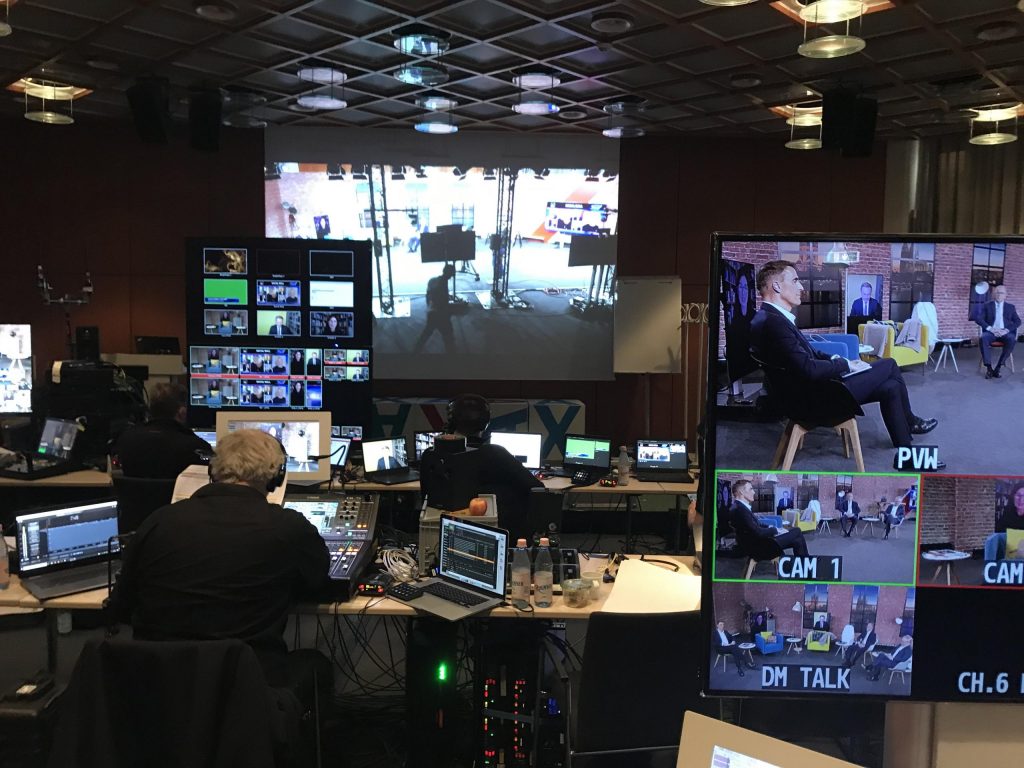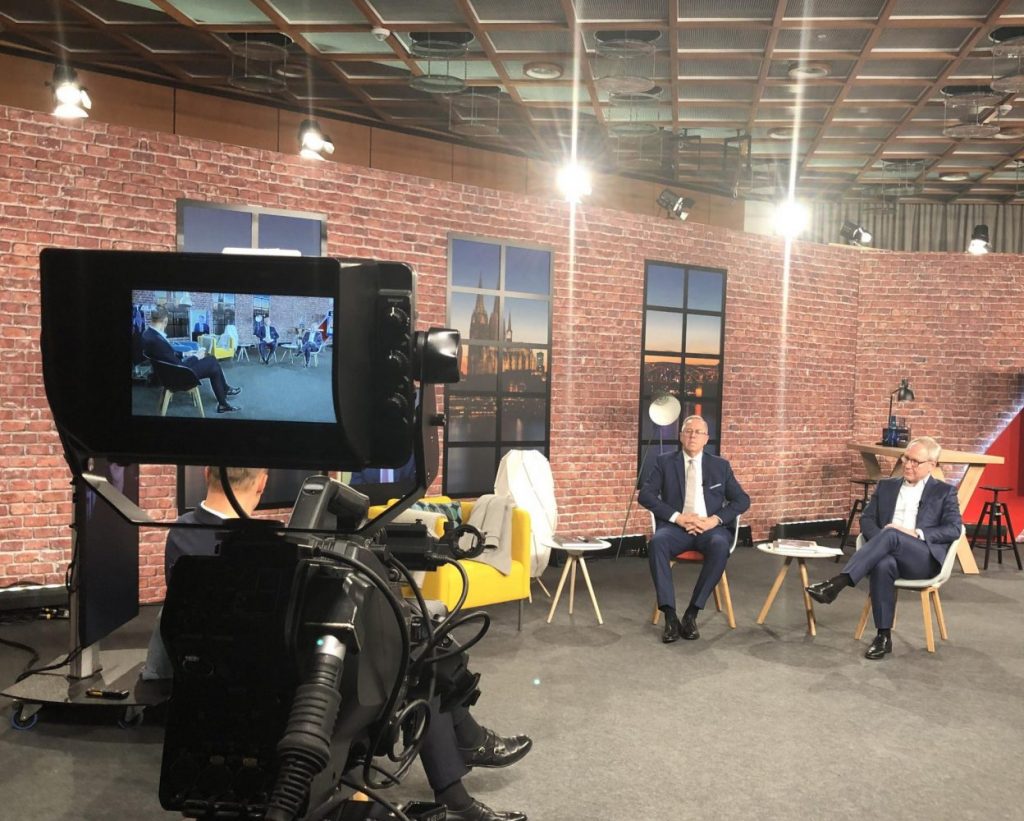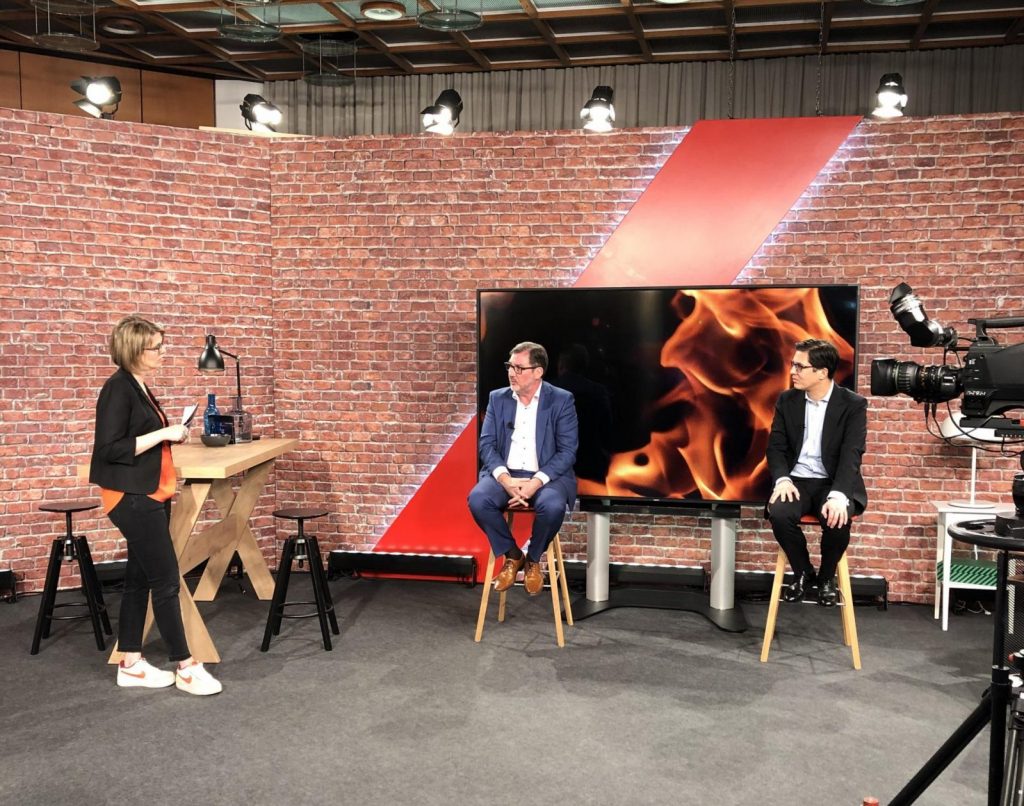 Hybrid-Late-Night-Talkshow
AXA
Challenge
Actual skilled broker roadshows for big insurance companies, during which guests from politics, business, and associations engage in discussions in-person and invite others to participate must be rethought and implemented with a hybrid event model. All the same, participants still have to be reached, their interest aroused, and their attention held by the content on the screen.
Approach
A proprietary logo, a proprietary AXA TV streaming studio, exciting tools for participation and interaction, live streaming: these are the components of the concept, which was designed to be like a deluxe late night talk show. Participants are empowered to participate in the selection of individual details and questions – making it a truly hybrid event.
Results
Nearly devoid of no-shows, the feared disaffection from the new digital format is nowhere to be found. On the contrary: when live streaming is skillfully interwoven with in-person and prerecorded content, the new talks and formats may even seem more lively and possess greater staying power than previous roadshows.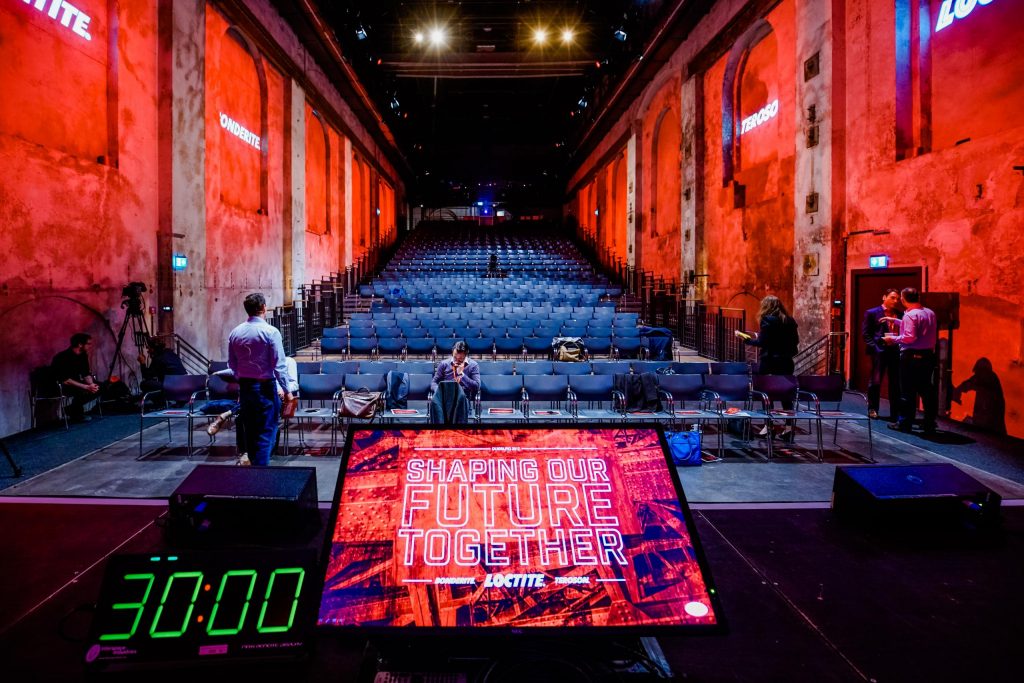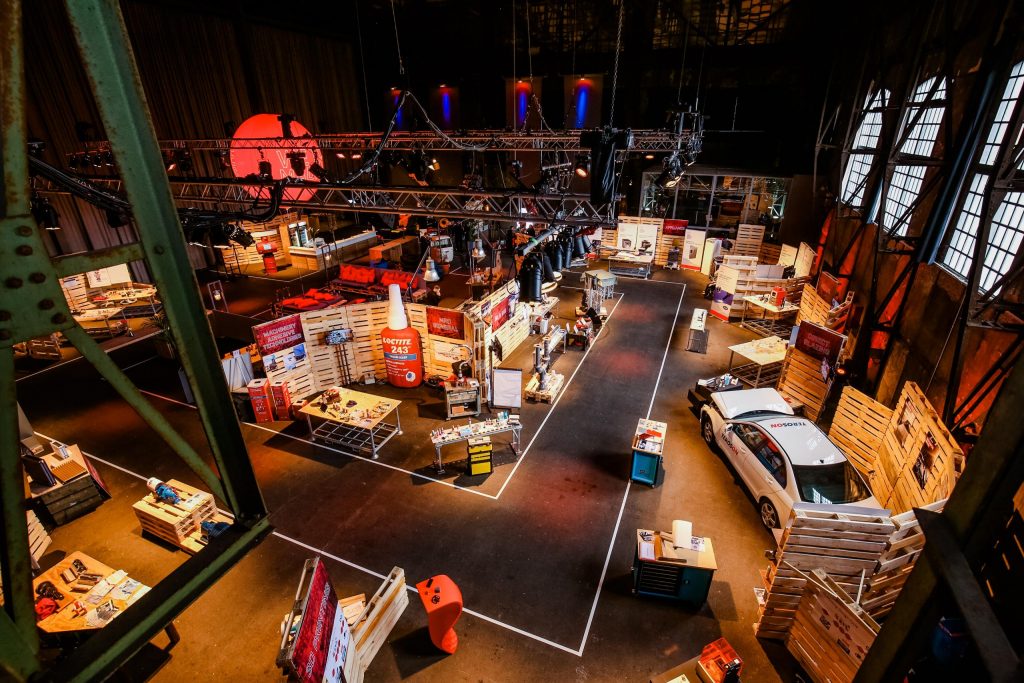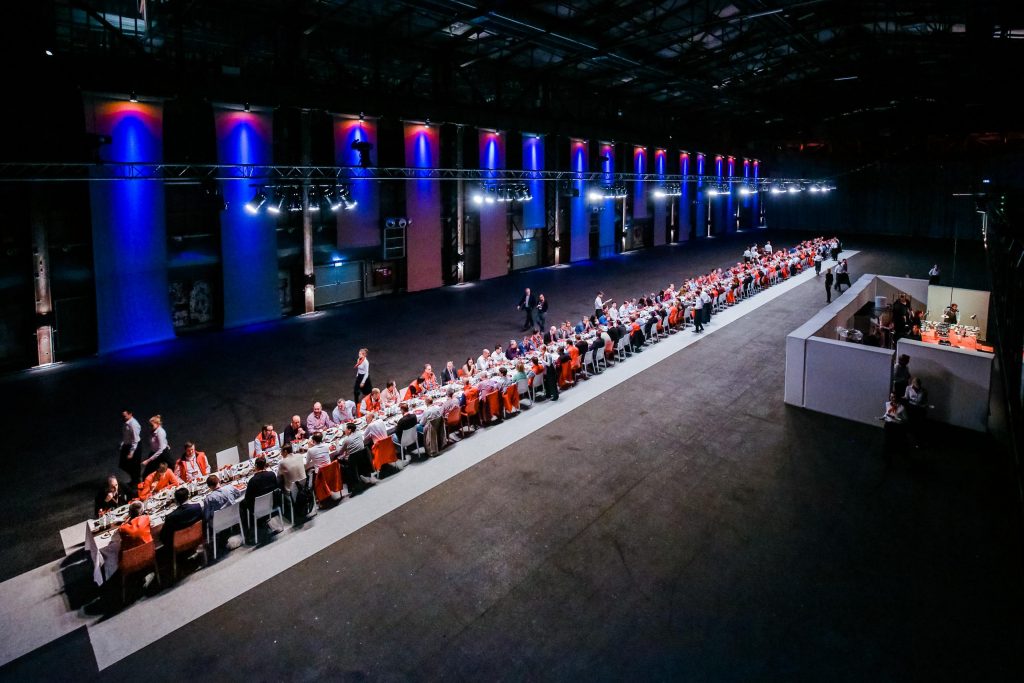 Internationale Leadership-Conference for Loctite
Henkel
Challenge
For the first time in many years, the international top leadership team characterized by the great heterogeneity of the local markets they represent meets for the first time. How should workshops, staging, conditions, and content be designed to effectively engage all colleagues from over 10 countries and cultures and make best use of the precious time spent together?
Approach
By creating unique experiences with relevance across cultural boundaries. Incorporation of barrier-free workshop and scenario methods. Establishment of individual modular systems and focus on elements that incorporate dialog throughout the event in a unique setting. Creation of special group moments and symbolic acts. Live overnight cut films as a surprise moment.
Results
The new slogan and newly created channels for exchange are actively engaged with in the company. Mechanisms launched during the event take root and start to bear fruit. A sustainable foundation is laid for new international collaboration. These and other aspects continue to develop over the coming months through well-coordinated post-event communication.
OUR Clients SUstainable Events by B+D
As a founding partner, B+D Events has initiated sustainable events – the first industry initiative for all participants in the event value-added chain: Contractors, companies, agencies, mid-sized companies, small companies can use the comprehensive 7-SE matrix to easily become system partners and make events greener … ultimately making the world a bit better.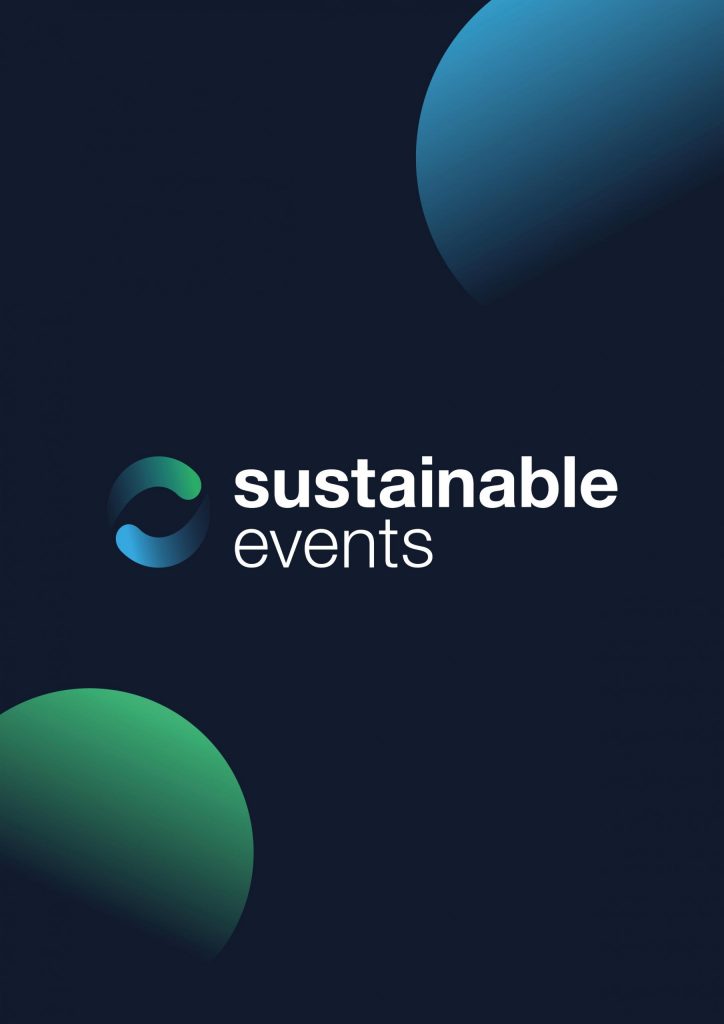 Our values
We believe in engaging people through heterogeneity, since diversity takes into account many different perspectives and impulses that form an important aspect of team interactions and creative processes. This approach is paired with the power of openness, transparency, respect, and tolerance
WWe foster collaborative interactions on an even playing field: With people within our agency, with partners, with our service providers, and also with our customers. We are team players and are passionate about what we do each day to effectively and sustainably bring people and brands together. This has allowed us to foster respectful, transparent relationships with colleagues and customers that often last many years.
Wir We see ourselves as a boutique agency: Small, high-end, select, familiar – paired with strong professional expertise that produces top-notch experiences.
Career
To bolster our team, we are looking for a (junior/senior) event manager interested in creating the "events of the future". Here, we call these omnichannel events. Concept, planning, budgeting, implementation, and evaluation: We take care of everything under one roof, laying the groundwork for an exciting daily routine in which we bring people and brands together. Curious? Then apply now.
B+D Events
in den Design Offices
Am Kabellager 11-13, 51063 Köln
Telefonnummer: 0221-130 808-300
Mail: live@bplusd.de